ANNUAL IFTAR MAHFIL-2013 ARRANGED FOR THE OFFICERS AND STAFF OF CORPORATE OFFICE UNITED GROUP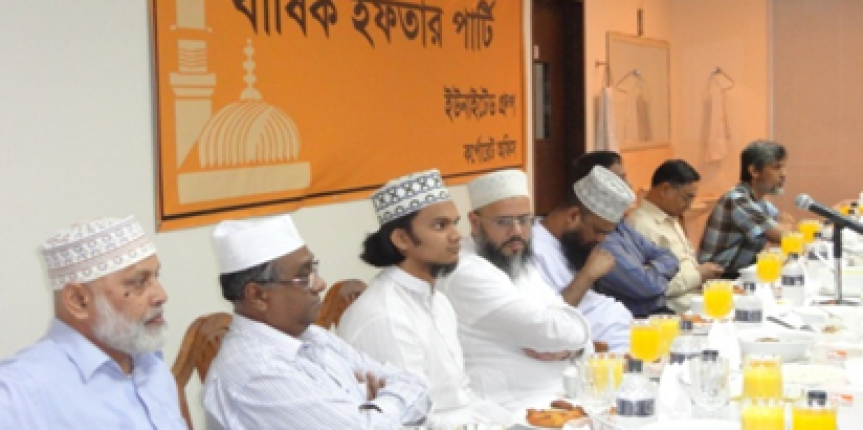 The Management of United Group hosted an Iftar Mahfil for the Officers and staff of the United Group Corporate Head Office on 11 Ramadan 1434, 21 July 2013, Sunday. This was a routine annual event of the Group where more than 300 officers and staff attended. Executive heads of almost all the major Concerns of the Group were also present.
The event started with Hamd and Nath and progressed through religious fervor. Hazrat Shah Sufi Sayed Abdul Bari Shah (R) led the pre-iftar munajat seeking doa for the well being of the country and the United Group family.