UNIMART ARRANGES KIDS' ART COMPETITION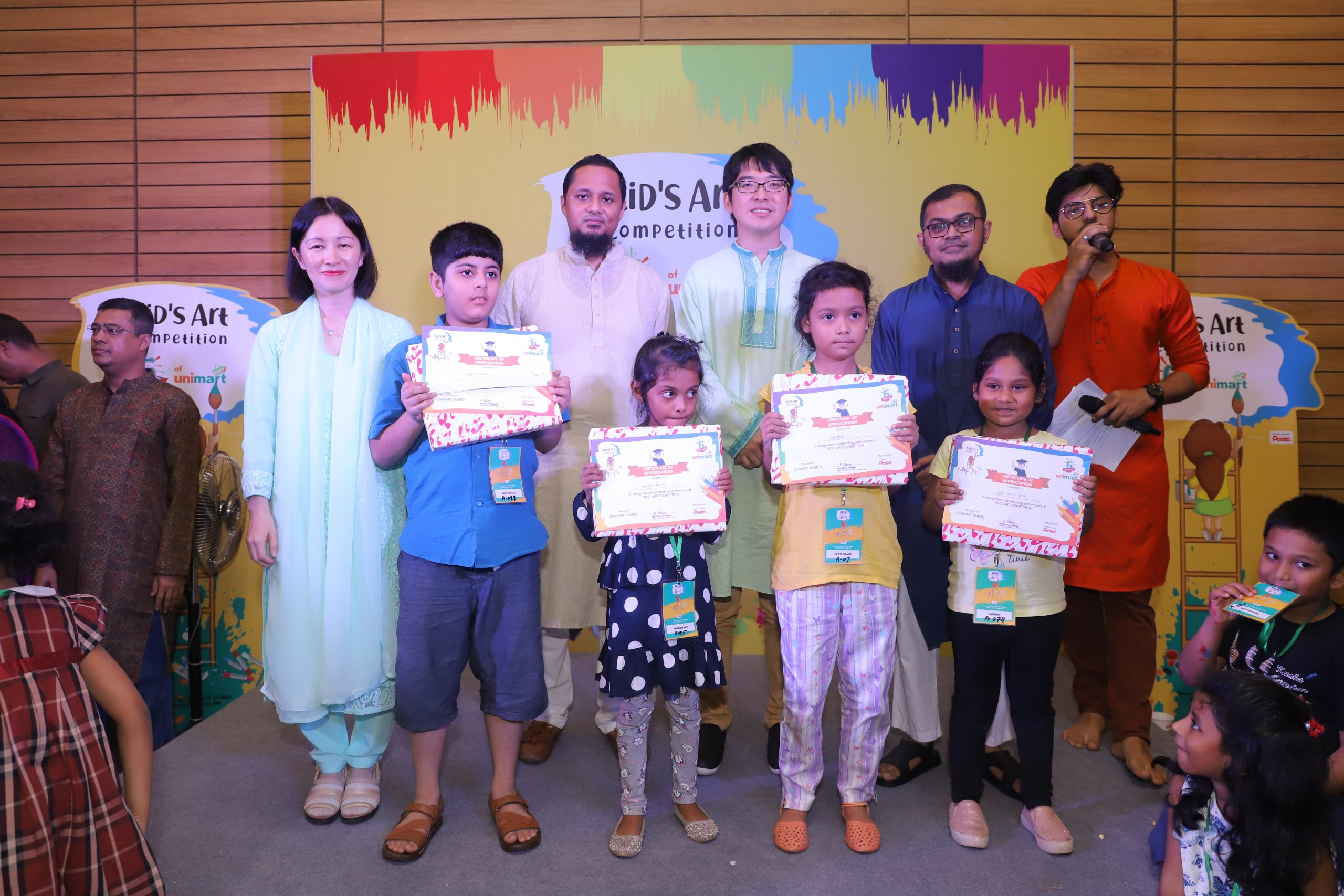 UNIMART, one of the prominent concerns of United Group, has completed six years of its successfully providing the ultimate retail experience to its consumers on 4th July 2019. To mark the occasion, a Kids' Art Competition was arranged by Unimart Ltd., in collaboration with Pentel. The event was held on 26th July 2019 (Friday) from 3:00 pm to 6:00 pm & the venue for the event was Gulshan Center Point, Gulshan 2. Theme of the art competition was "CELEBRATION".
The objective of this competition was to boost the creativity of children and inspire them to excel in their life. Through registration at prominent schools and Gulshan & Dhanmondi outlets of Unimart, more than 300 kids (aged between 6 & 11 years) registered for the event. Carefully screened 150 children got the chance to participate in the competition, among which, top 10 artworks were selected and awarded with certificates & exclusive gift hampers. Top 5 artworks received crests and a special honor. Top 5 artwork from the Kids' Art Competition will be sent to be featured in the "PENTEL'S INTERNATIONAL CHILDREN ART EXHIBITION (ICAE)" at Japan combined with winning entries from around the world, which is very prestigious and awarding for the kids.
Pentel's International Children's Art Exhibition (ICAE), is an annual prestigious event held in Japan, which gives children an opportunity to express their creativity through paintings, drawings and collages. The intent of the event is to explore the vivid imagination of children. This year, tens of thousands of entries from children representing countries from around the world were submitted for judging at ICAE.
Ms. Machiko Yamamura, Head of Cultural Affairs, Embassy of Japan graced the event as Chief Guest & Mr. Yuji Ando, Country Representative, JETRO was present as Special Guest, during the prize giving ceremony. Mr. Malik Talha Ismail Bari, Director, United Group & Mr. Murtoza Zaman, CEO, Unimart Ltd. were also present during the event.