ULTIMATE RETAIL EXPERIENCE IS NOW AT OLD DHAKA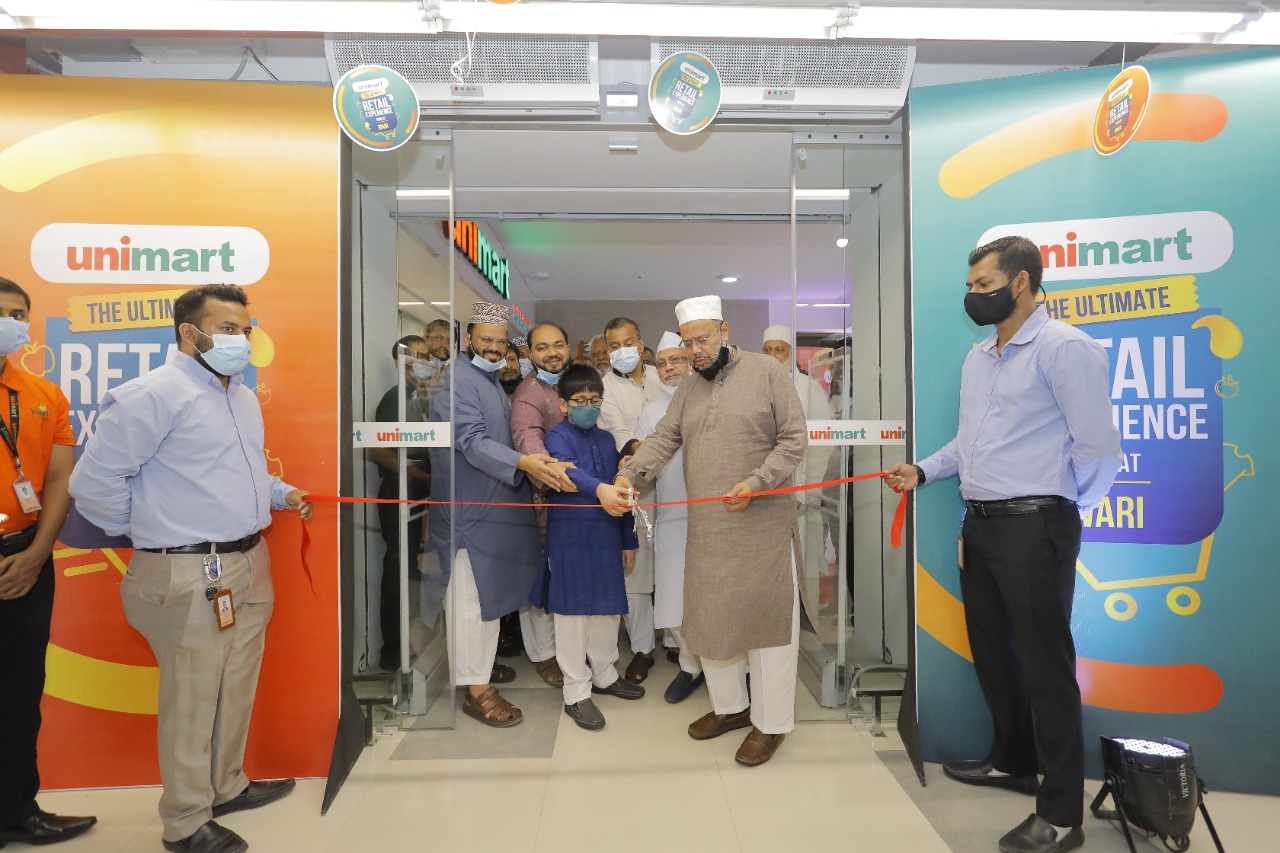 In the heart of Old Dhaka, resides the most vibrant lifestyle that represents a major part of the root of our culture & heritage. What the grandeur of this majestic place lacked was a grand retail experience for its residents.
Unimart Supershop has launched its third grand outlet at Wari. The outlet was launched on 13 June 2021 by Hasan Mahmood Raja, Chief Advisor, United Group, Moinuddin Hasan Rashid, Chairman & Managing Director, United Group, Malik Talha Ismail Bari, Managing Director, Unimart Ltd. & Mr. Hasan, Director, City Group.
Unimart Ltd., the ULTIMATE RETAIL EXPERIENCE is now at 19 Haatkhola Road, Wari.