UIU OBSERVED NATIONAL MOURNING DAY-2021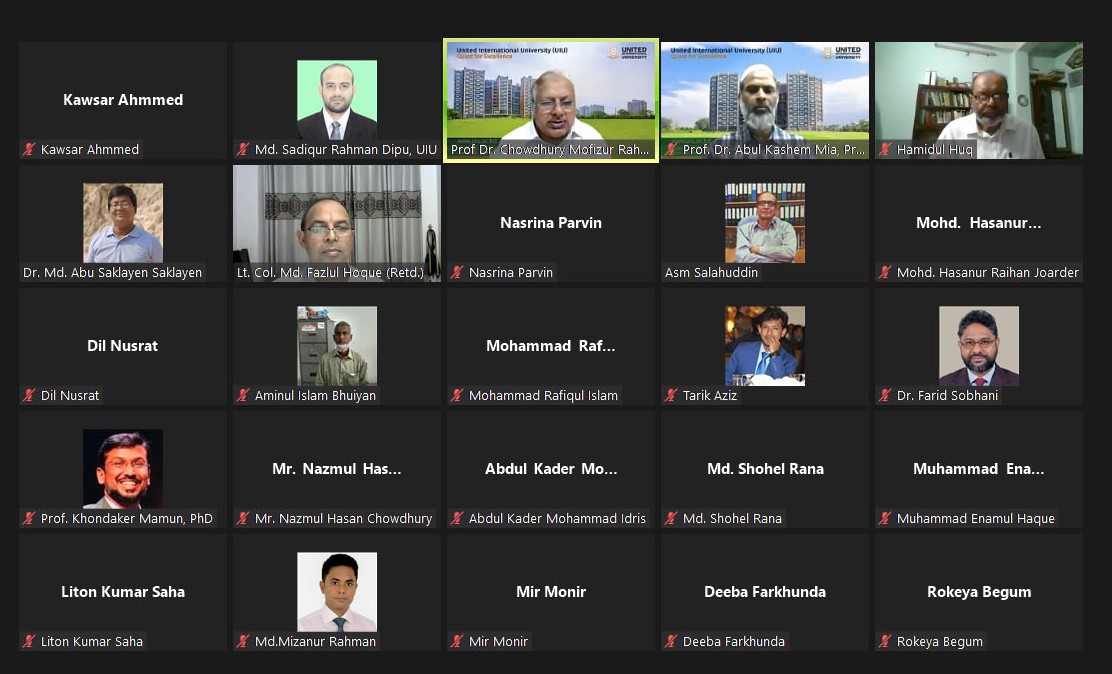 United International University observed the National Mourning Day-2021 marking the 46th martyrdom anniversary of the father of the Nation Bangabandhu Sheikh Mujibur Rahman. The Discussion Meeting and Du'a Mahfil were held virtually on August 25, 2021, at 7:30 PM.
Prof. Dr. Chowdhury Mofizur Rahman, Vice-Chancellor of UIU presided over the Discussion Meeting while Prof Dr. Md. Abul Kashem Mia, Pro-Vice-Chancellor; Prof. Dr. Mohammad Musa, Professor – School of Business & Economics, Prof. Dr. Hamidul Huq, Dean – School of Humanities & Social Sciences and Director – Bangabandhu Study Centre and Dr. Md. Abu Saklayen, Professor -Institute of Natural Sciences (INS), and Proctor delivered their respective speech.
UIU Vice-Chancellor said- We have to work together to build a Sonar Bangla by learning from Bangabandhu's life ideology. Lt. Col. Md. Fazlul Hoque (Retd.), Registrar (Acting) acted as the anchor of the programs, and Prof. Dr. Kawsar Ahmmed, Deputy Director – BBA Program conducted the Du'a Mahfil at the end of the discussion session.
The Treasurer, Faculty members, and Officials of the university were present at the virtual Discussion Meeting and Du'a Mahfil Program.