UIU Mars Rover team selected for the URC 2022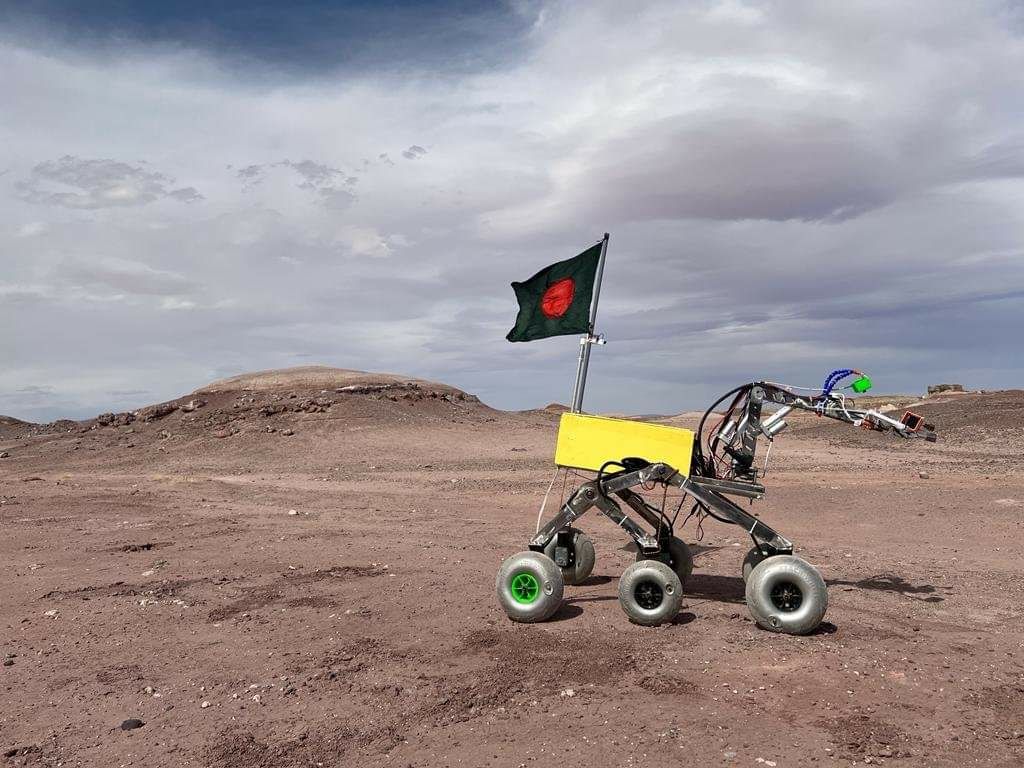 The UIU Mars Rover team from United International University (UIU) has been selected in the University Rover Challenge 2022 (URC 2022) organized by The Mars Society which is the most Prestigious Robotics competition for undergraduate students.
Among 99 Universities from all over the world, UIU scored an outstanding score of 90.92 out of 100 to be selected in the World Final. The Team will fight for glory in the World Final competing with the finest teams of the world at the Mars Desert Research Station (MDRS), Utah, USA on 1-4 June 2022. The team was directly supervised by Akib Zaman, Lecturer from the Department of CSE, UIU.
The team will travel to MDRS with their developed Mars rover Prototype MAVEN and Mars aerial system prototype ICARUS to proudly represent the university and Bangladesh in the Upcoming World final of URC 2022. With the patronization of the Hon'ble Vice Chancellor of UIU Prof. Dr. Chowdhury Mofizur Rahman and the inspiration from all the well-wishers the team is motivated to demonstrate their best efforts in the desert of Southern Utah.
Watch the announcement here:
Event details: https://urc.marssociety.org/
The competition will take place between June 1 to June 4.
We wish our students the best of luck.