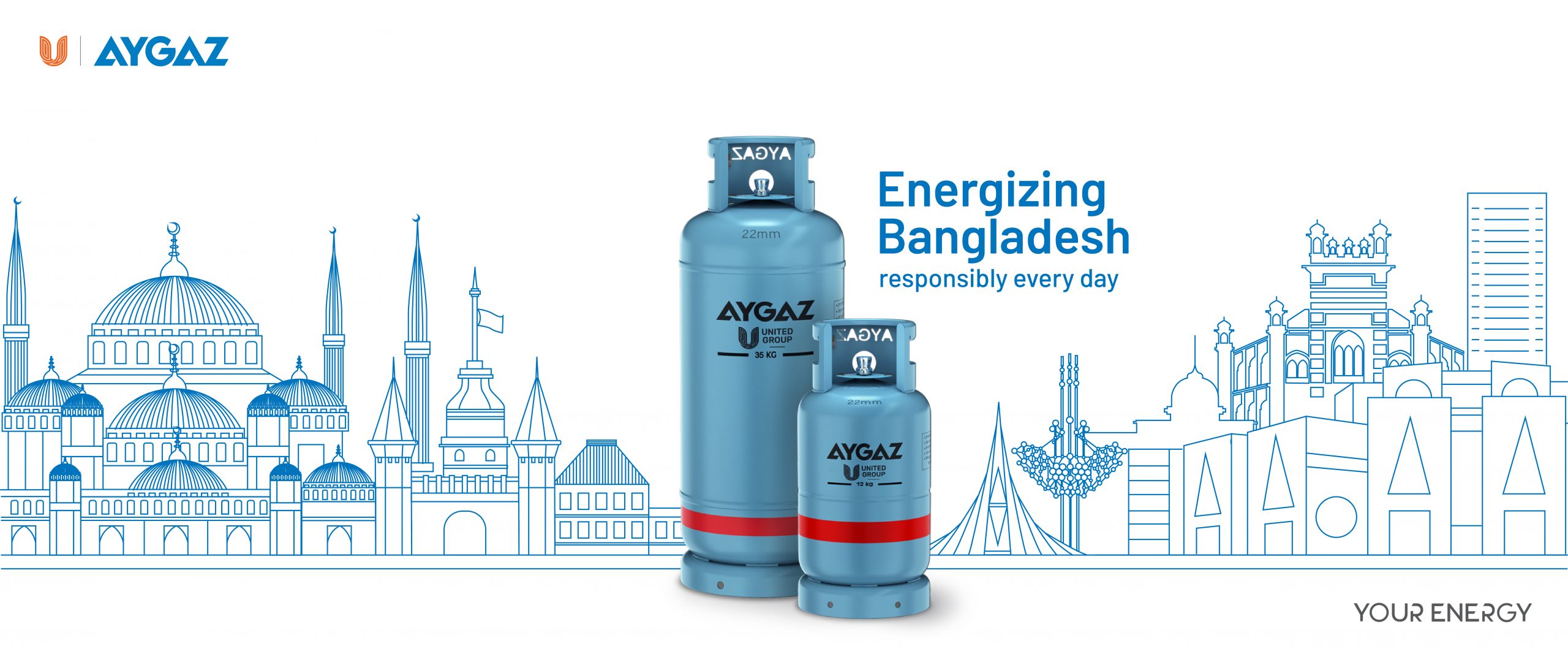 The inception of United Aygaz LPG Ltd. began as a joint venture between the reputed Turkish LPG company Aygaz and the established United Enterprise on January 20, 2021, aiming to play its part in the import, storage, bottling, distribution, and marketing of Liquefied Petroleum Gas (LPG) in Bangladesh under the brand name Aygaz United. 
With Bangladesh's growing economy, the per capita energy consumption is also increasing every day. Keeping that in mind, we are dedicated to provide the people with the energy to live their best, every day. With excellent quality, unparallel service, dedicated logistic support and sustainable innovation, Aygaz United promises to cater to the needs of Domestic, Commercial and Industrial segments through authorized distributors all across the country. 
Our ultimate goal is to be the best – not just the best energy solutions provider, but the best friend a consumer needs, the one that guarantees the supply of efficient energy and the necessary service they need to live happy, fulfilling lives.
Aygaz United upholds honesty, integrity and ethics as its core value and aims to bring about a revolution in the Bangladeshi LPG sector and become a leader in the industry by integrating quality and safety standards, by always acting responsibly towards society as well as the environment that surrounds us.
Aygaz United's key objective is the creation of resources for continuous development. Aygaz United LPG has brought 60+ years of experience to Bangladesh market from Turkey and the experts who have the expertise of delivering high quality service, customer satisfaction and a large network to their assistance and have been working at a global level. We manufacture cylinders that are certified for enhanced safety to withstand tougher work environments.
Aygaz United LPG proudly claims that we are the supplier of eco-friendly low-carbon fuel, that delivers better results compared to alternatives in terms of CO2 emissions. By taking the initiatives to be socially and environmentally responsible is something we practice at the core of our business. Aygaz United continues to innovate disruptive technology to bring sustainable changes to simplify daily lives. We closely monitor our impact on people and the planet, ensuring sustainable tomorrow.