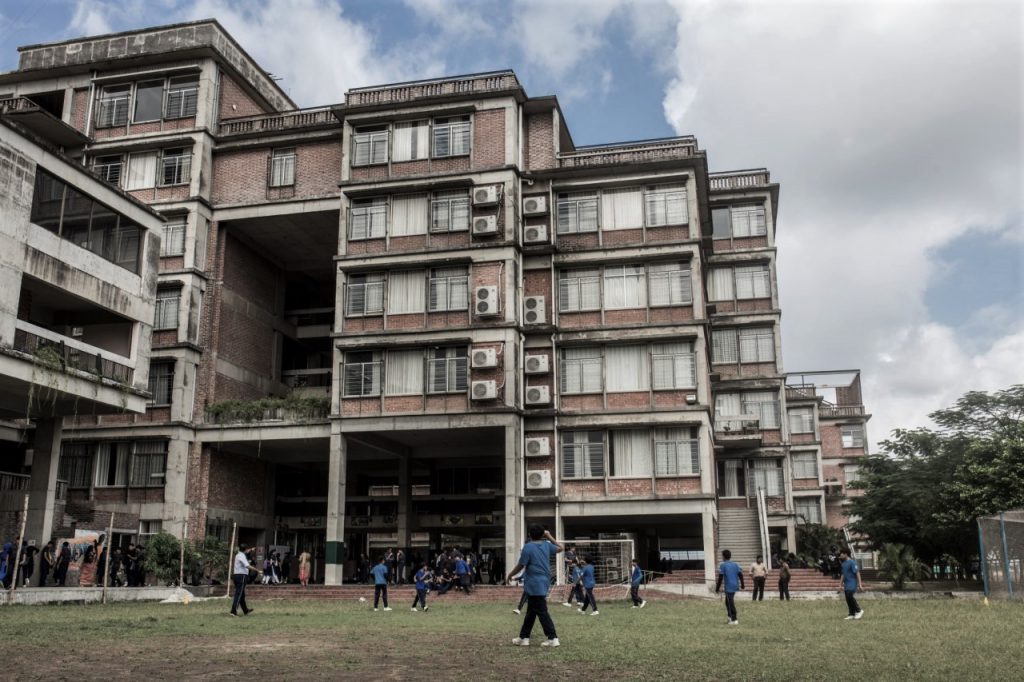 The school is at present owned and managed by the United Professional Services Ltd, a concern of the United Group.
The school is named after the late Sir John Wilson, a pioneer in the worldwide battle against disability. It began with the motto to provide quality education in English medium to the children of our urban society in order to build good citizens for tomorrow.
The school's mission is to empower students to acquire, demonstrate, articulate and value knowledge and skills that will support them, as life-long learners, to participate in and contribute to the world and practise the core values of the school: respect, tolerance & inclusion, and attain excellence in education through adapting to new challenges.
The Mission is based on the belief that it is important that the school, together with the family of the students, teachers and the wider community, promote responsible attitudes and desirable behavior, enabling students to act with integrity, respect and to take responsibility for their actions.