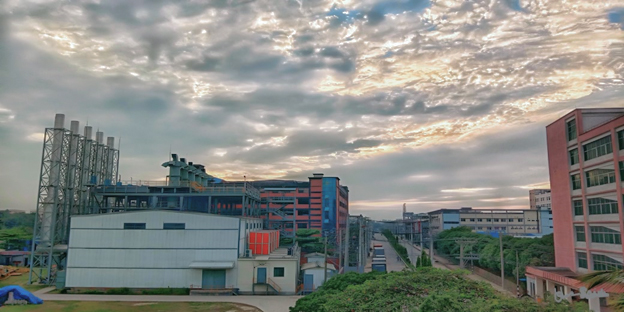 Bangladesh is number 2 in the world of exporting ready made garments industry. With increasing export GoB began facilitating Export Processing Zones all around the country where investors from around the world can produce without any interruptions. Our country having one of the most competitive labor prices in the world and having a sea port for logistics facilities, the concern was providing quality electricity 24/7, as during the time of set up of these EPZs, Bangladesh had an unstable grid. As united has been successfully operating two plants in DEPZ and CEPZ for more than a decade BEPZA awarded United Group with a new Project to provide electricity. In the pipeline awaits Leviathan Global BD Ltd., a 50 MW joint venture of united group in Karnaphuli EPZ. The plant is currently under construction and expected to be operational after completion.
Plant Name: Leviathan Global BD Ltd.

Loc:Chattogram

Net Capacity: 50 MW upon commissioning

Technology: Reciprocating Engine

Financer:HSBC, Dutch Bangla Bank Ltd.