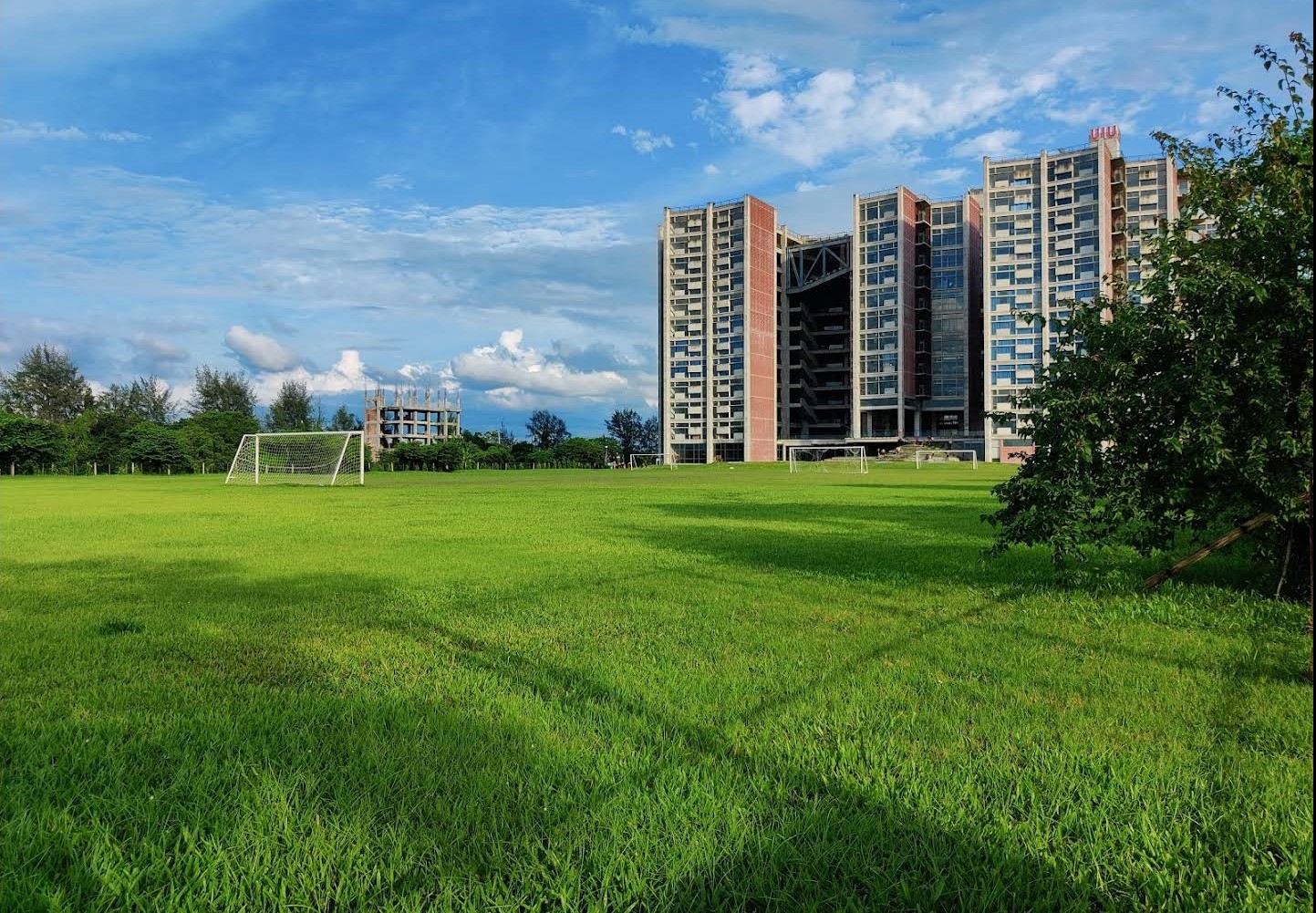 United emphasizes on designing power plants using the most advanced technology. The high efficiency engines reduces fuel consumption and use lean-burn technology that ensure complete combustion of the fuel. The impact on ambient air quality is kept to a minimum by using of stacks having heights that adhere to World Bank standards for power plants. Noise levels are kept within limits by using sandwich panels, silencers and building solid brick walls around the plant premises.
To reduce the emission level and fossil fuel consumption further, United has installed co-generation scheme in 3 of its large power plants at Dhaka EPZ, Chittagong EPZ and Ashuganj. The plants of UPGD produces steam by using Exhaust Gas Boilers. This steam produced, without any additional fossil fuel, is sold to industries with a requirement for quality steam, in the vicinity of the plants.
The 200 MW combined cycle, modular power plant is the first and till date the only one of its kind in Bangladesh. Each of the engines in the power plant are coupled with Waste Heat Recovery Boilers (WHRB) that produces steam upon being fired from the exhaust of the engines to produce 16.1 MW of additional electricity without using any additional fossil fuel, thereby reducing carbon footprints. This largest gas-fired Flexi-cycleTM has been such a successful environment friendly that all the upcoming plants of United is being replicated in this model using the concept of combined cycle modular.
Gunze United Ltd. does not house any captive power generation facility neither does it have any boiler for steam production. Both electricity and steam is supplied from its sister concern, UPGD's DEPZ power plant located adjacent to it and hence is an industry that operates without burning any fossil fuels!
United Property Solutions develops commercial spaces with a combination of central and VRF based air conditioning system along with chillers to reduce the pressure of energy sources.