ISO Certification for Indulge Central Kitchen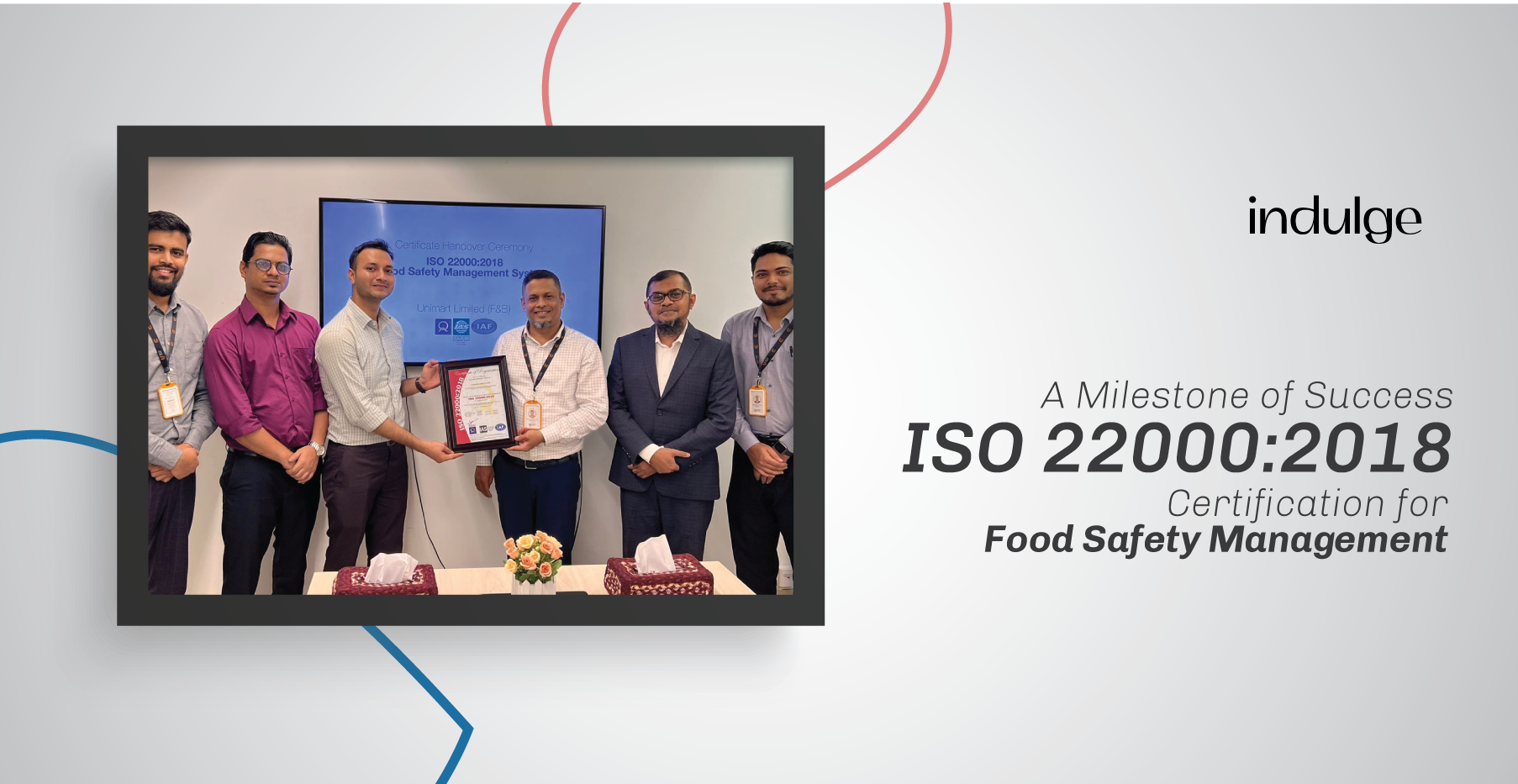 Indulge Central Kitchen (ICK) of Unimart Limited has received the ISO 22000:2018 certification for establishing and maintaining food safety and quality manufacturing standards.
ICK is the heart of all the F&B brands operating under Unimart Limited. Our expert chefs are working day and night to put together the finest culinary creations ensuring that our customers always have quality dishes to choose from a wide variety of cuisines.