A CELEBRATION OF WORLD HEART DAY IN UNITED HOUSE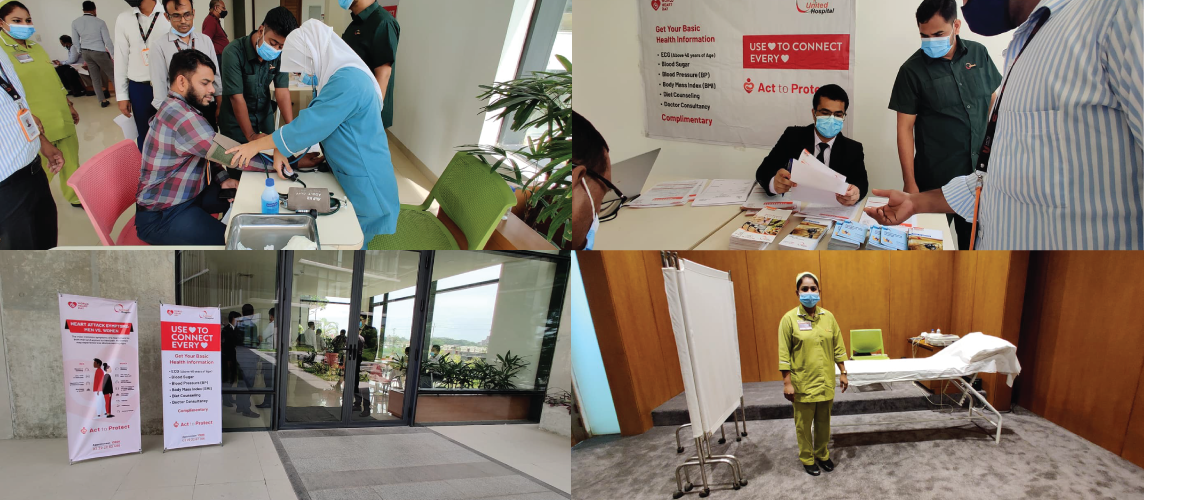 A celebration of World Heart Day in United House. For the betterment of healthcare, a complimentary heart camp was conducted for United Group employees. Here the employees of United Group received ECG, Blood Sugar Test, BP test, BMI checkup, Diet Counselling, and Free Doctor Consultancy.
Many thanks to the amazing team from United Hospital Limited for their smooth service throughout the day.