100th Board Meeting of UPGD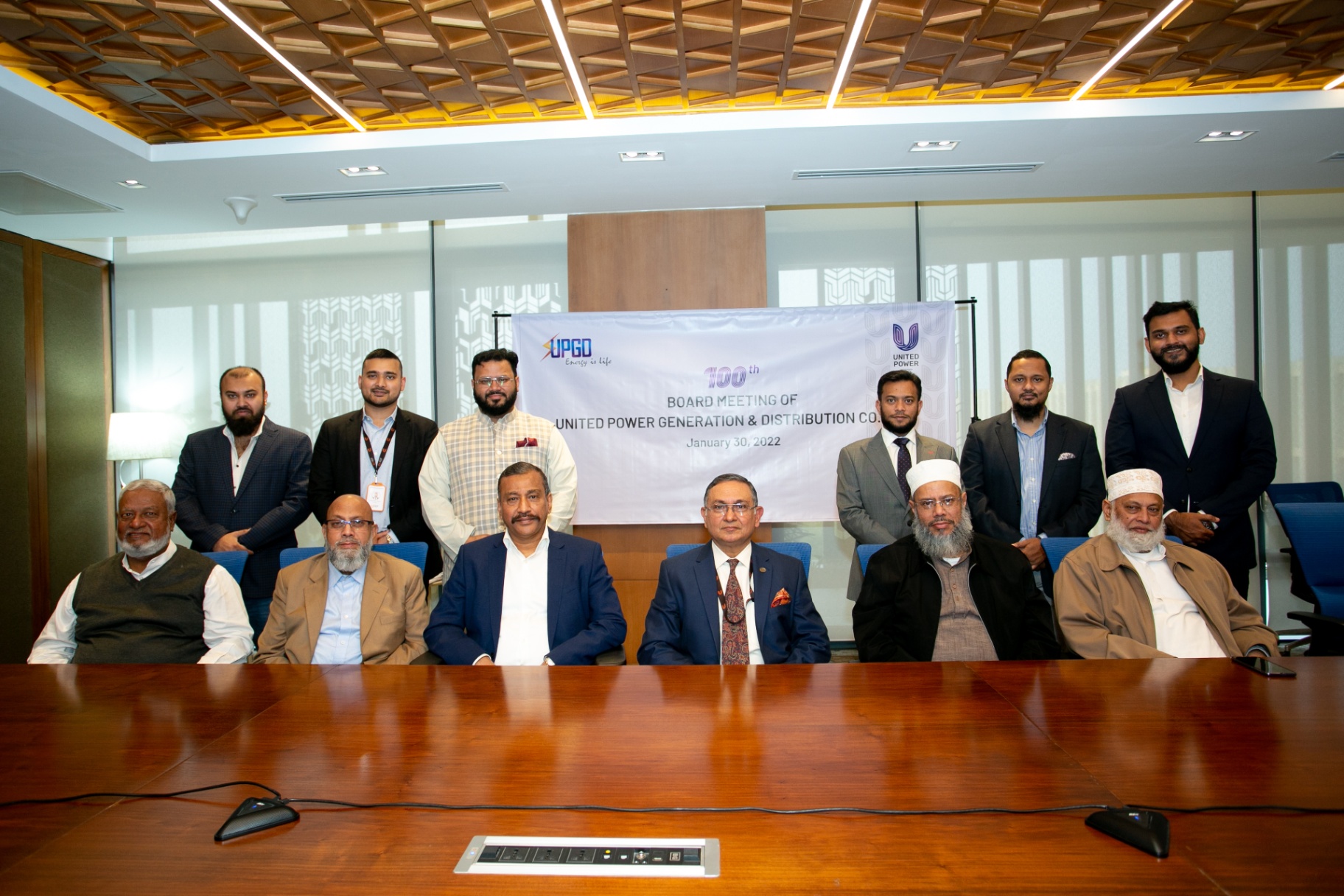 On this Landmark occasion of UPGD, Chairman made a short deliberation on the journey of the Company this far.
Excerpts from the Chairman's deliberation:
The One-Hundredth Board of Directors meeting of UPGDCL, lends itself a special place, in the momentous journey of the Company. I deem it, as an historic occasion for UPGDCL, and also for UNITED Group. This is indeed a landmark for the "Visionaries" of the Company also. This Board is a fine mix of those "Visionaries", the "Forerunners", the "Trend Setters", and those, who are the "Torchbearers", pursuing the " Vision", and charting new courses.
UPGD has its purpose-built journey, as an inheritor of Malancho Holdings Ltd. Since then, the Board, which we term as "The Driving Platform" for the company, charted its course, always strategically poised, and remained focused is delivering the results expected of them. Being a listed company, its always remained forthright, in shareholders' value addition.
Today, UPGDCL ha's been transformed in to a premier power hub of the country, in the private sector, encompassing 08 Power Plants having total installed capacity of 895 MW. Its Market Capitalization now exceeds USD 1.50 billion, which remains as ample testimony, to the credentials of the Board of Directors as a whole.
On this occasion, we express our Gratitude to Allah Subhanahu Wa Ta'ala for HIS guidance and Barakah showered on the Board, and seek His continual blessings to grant our efforts and endeavor.